Continental Volvo Service Advantage
Complimentary Service Program
When it comes to service, only Continental Volvo can deliver the value you deserve. Whether it's our expertly trained technicians, our field-tested Volvo repair methods, or our Volvo Genuine Parts - we want to help you get the most out of your Volvo. Experience the Volvo Service Advantage when you bring your car to an authorized Volvo retailer for service or maintenance.
Volvo Service Advantage includes:
Lifetime Warranty on Parts and Labor:
Coverage under the Lifetime Replacement Parts and Labor Warranty includes the labor to replace the covered replacement part. Pay once – and never again! (This warranty is nontransferable and doesn't cover wearable or maintenance items.)
Free Software Updates:
At Volvo, we're constantly improving the software for our cars. This means that your Volvo can potentially improve at every service visit. If your Volvo needs the latest software update, we'll make sure it happens free of charge.*
Complimentary Diagnostics:
Is your Check Engine or other warning light lit? If so, we'll perform a preliminary computer diagnosis and give you a written estimate of what's needed at no charge and without obligation.
Alternative Transportation:
Whether it's a shuttle to your home or office, or a loaner, rest assured, we'll provide a convenient option. Available options vary by location, so check with your service advisor to see exactly what we can offer.
Personal Service Contact:
You'll have a personal service contact who will guide you and your car through the entire service process. They'll be there to answer your questions and help make sure your service experience is everything you want it to be.
Car Wash:
It's always nice to step into a freshly-cleaned car. Each time you service your Volvo with us, we'll wash it and have it looking good when you drive away (when available).
Roadside Assistance:
As a Volvo service customer, you'll receive significant savings on Volvo On Call Advantage roadside assistance. You can get help around the clock anywhere in the U.S. That's extra peace of mind, even if your car is out of warranty. See your retailer for the form you'll need to extend or add this service.
As you would expect, your Volvo will be taken care of in the best possible way, by expertly trained Volvo technicians who have the most current factory training, and use superior Volvo methods and Volvo Genuine Parts.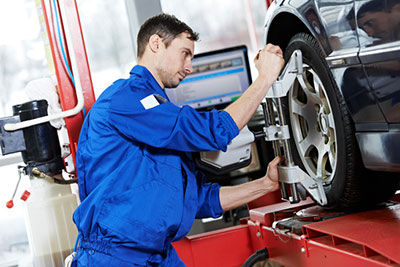 When you arrive for your appointment, please check in with your Service Advisor. Your Advisor will discuss with you the repair or service you have requested and get you checked in. You are welcome to relax in our waiting area and enjoy a fresh cup of Kaladi Brothers coffee and free wi-fi. We also provide you a ride to work or home with our free shuttle service. We are able to transport within the Anchorage Bowl and to the entrances of JBER.