May 12th, 2016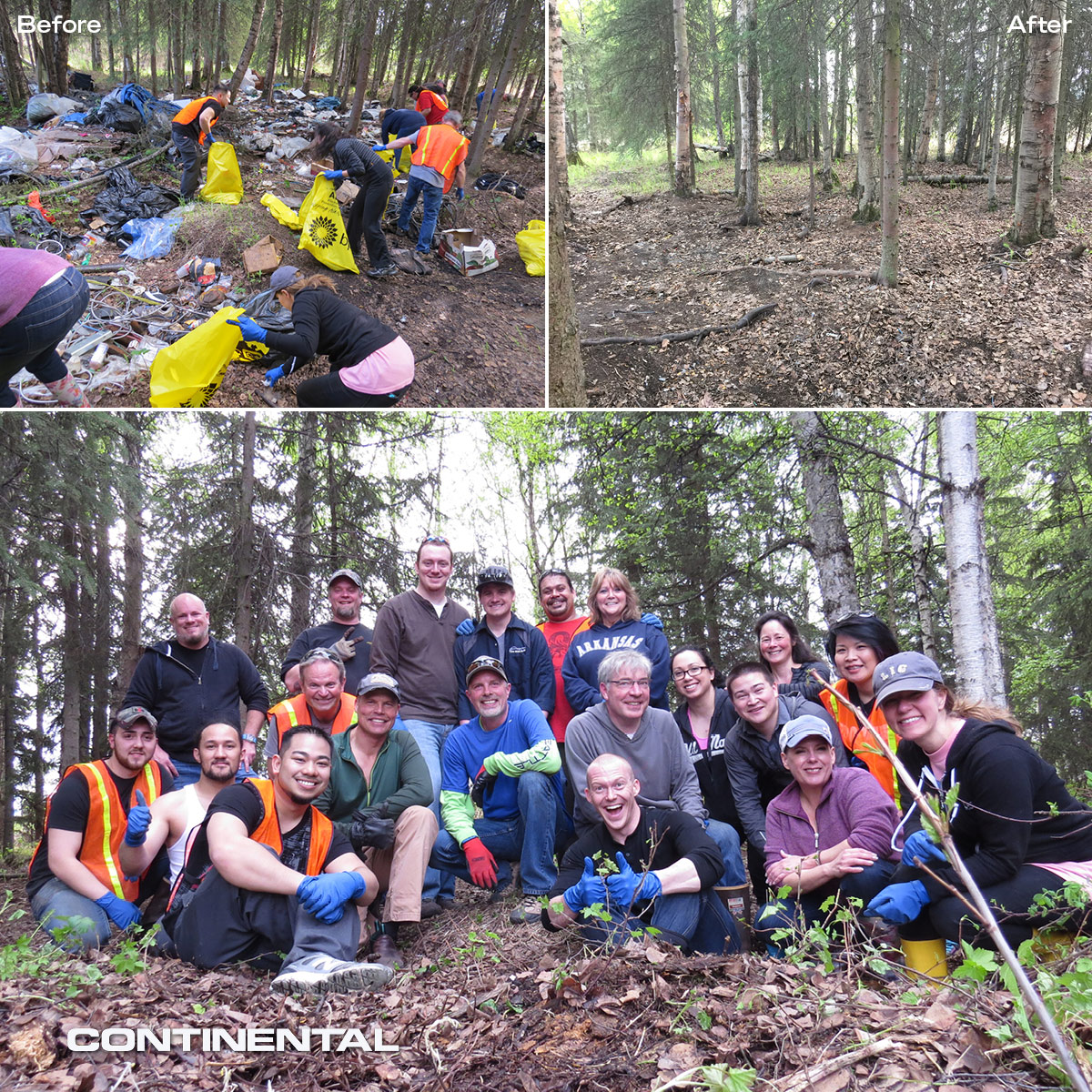 "We all play a part in our community - and sometimes that means we're going to get a little dirty", explains Derek Adolf, Principal Owner of Continental Auto, "but it's important work."
During Anchorage's annual May Clean Up Week, the Continental Auto Group family elected to clear out a nearby wooded area that had been used as a dumping ground for years.
"We found all sorts of interesting items back there – dilapidated tents, Christmas ornaments; moldy furniture; cable wire – and other bits of nasty things…it was just a mess", explains Ivan Rivera – Continental's IT Director.
About twenty-five Continental team members donned on working gloves and boots and drove out 15 truck beds full of junk and trash in just under two hours of time.
"Look at what we can do when we work together – it feels fantastic to spruce up just a little of our part of Anchorage."
Our Community Core Value Commitment –
We have a responsibility to support our community with time, effort and funding in meaningful ways. Many Continental employees devote time and energy to local charitable organizations, causes and community events. Continental Auto Group as an entity participates in events of interest. Donations to charitable organizations, team sports and foundations are made to support customer, employee and community interests.
---