OUR MISSION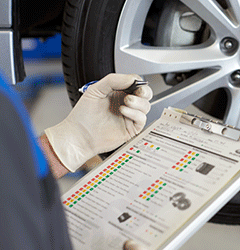 Dedicated to the safety of our customers, our training and products are focused on meeting the demands of driving on Alaskan roads.
Today's vehicles offer many safety features but the most important are the tires. A quality tire can offer superior control during emergency situations and difficult weather
There are many choices of tires and price points to fit a variety of needs and budgets. Our knowledgeable staff can help buyers navigate the options and provide clear choices.
Continental Mazda is proud to offer direct sales for Toyo and Hankook tires but, through our dealer program, we have competitive pricing for most major manufacturers on the market today.
Allow our buying size, selection and pricing to work for you.