May 19th, 2022
On April 27, 2022 – Subaru of America representatives presented two checks to two Anchorage non-profit organizations totaling $27,400 – as part of the nationwide Subaru Share's the Love program.
From November 18, 2021 thru January 3, 2022 – customers who had purchased a new Subaru vehicle could select from a list of four national charities ASPCA; Meals on Wheels; Make-A-Wish and National Parks Foundation – OR a local non-profit organization to receive a $250 donation from Subaru of America.
"We ask our Continental work family to nominate a local charity to support each year – and since 2014, we've been able to provide over $320,000 to various Anchorage charities", said Marten Martensen – co-owner of Continental Auto Group.
The entire staff at Continental Auto Group have an opportunity each spring to nominate and vote for an Anchorage non-profit. For 2021, our charitable partners were The Pediatric Resource Center and Katie's Handprint.
The Pediatric Resource Center received $5,800; and Katie's Handprint received $21,600 from Subaru of America.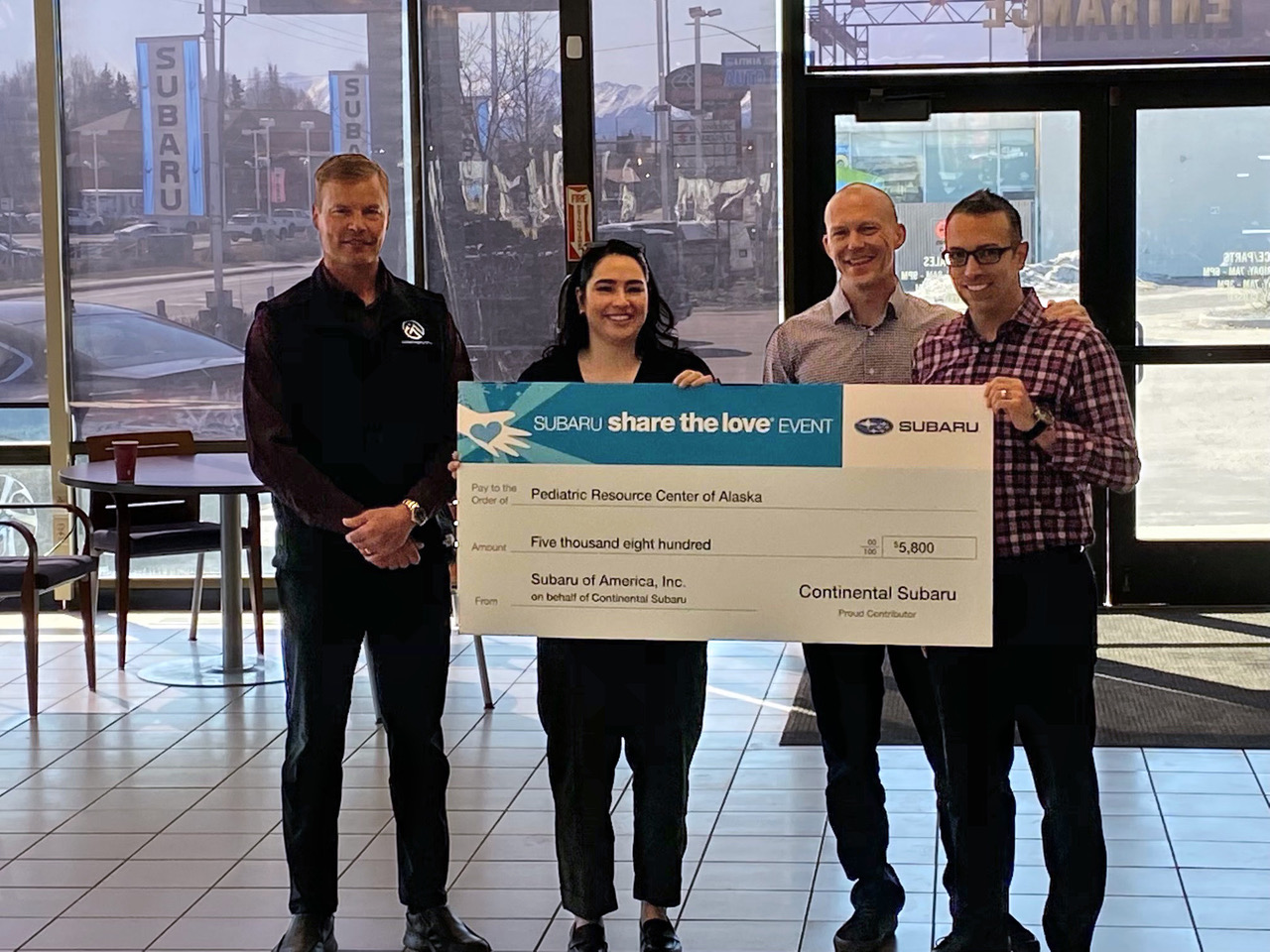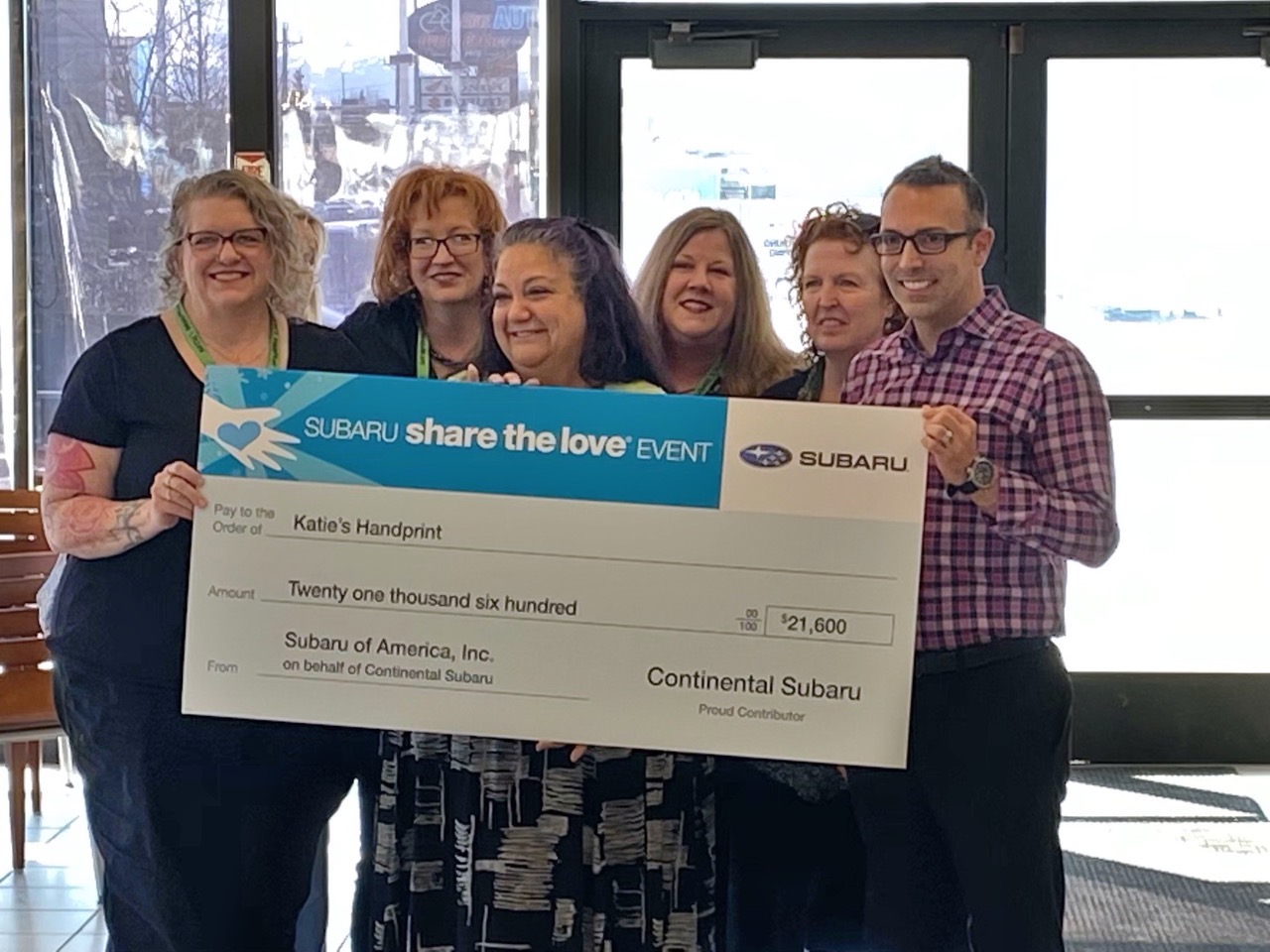 ---