November 16th, 2017
/images/uploads/blog/STL2017.png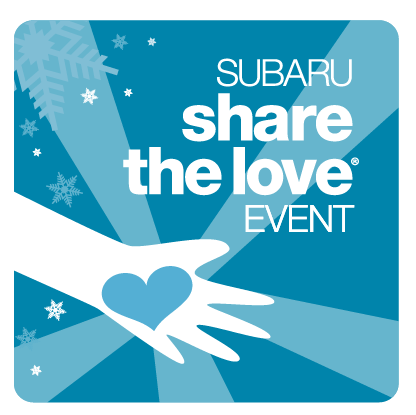 When Subaru created the Share the Love Event ten years ago, the goal was very simple: Join forces with our retailers, our customers, and our amazing charity partners to put a little love in the hearts of those in need.
This year, when you get a new Subaru from November 16 through January 2, we will donate $250 to your choice from four national charities: Meals on Wheels, the ASPCA®, Make-A-Wish®, the National Park Foundation or Priceless Alaska.
Since Subaru created Share the Love in 2008, Subaru and its retailers have donated over $115 million, giving countless people plenty to sing about.
What about the impact right here in Anchorage?
Since 2014, over $110,000 has gone to local organizations geared to help people in need. Eva Foundation, Clare House, Charlie Elder House, and Newborns in Need have received funds to assist in delivering on their core mission. In addition, local chapters of Meals on Wheels providing meal delivery and check-in service have received cash donations and vehicles through the national program. Denali National Park has also benefitted with Subaru donations and a waste reduction partnership as a result of Share The Love donations from here in Alaska and around the United States.
For 2017, Continental Subaru is proud to select Priceless Alaska as our hometown charity for the Share The Love program.
Anchorage has seen an increase in violent crime sweeping the area. The surprising connection is the increase in crimes related to human trafficking. Directly related to drug trade, child pornography and many other crimes—human traffickers prey on our children by using coercion, force, and fear to manipulate them into despicable acts. Many times they are lost for years. When victims of human trafficking are found, they are often shattered emotionally and physically broken. Victims need support and assistance to reconnect with families, with humanity. It's a difficult task that many agencies do not fully understand or are capable of delivering. Priceless Alaska bridges the gap by providing a mentor and connecting victims with the resources needed to heal.
Priceless Alaska has served over 80 victims and works with local and national law en

The Subaru Share the Love Event. So much more than just getting a great car, it's a community of people helping others.
---