April 4th, 2018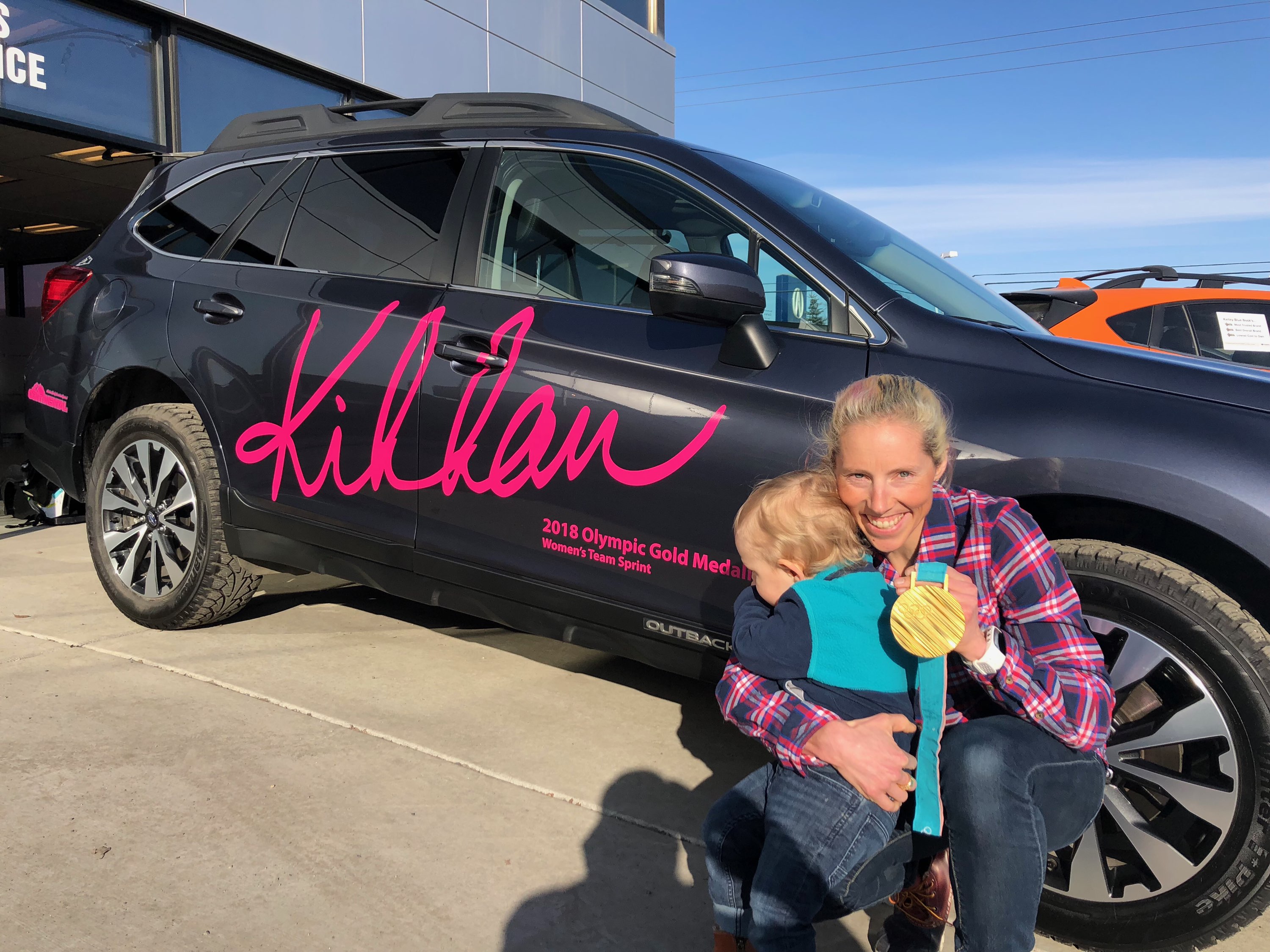 Until 2018, no female U.S. cross-country skier had ever won an Olympic medal… of any color.
Enter Kikkan Randall and teammate Jessie Diggins, two powerhouse cross-country skiers qualifying for the medal round, and then winning gold, in the 2018 Winter Olympics.
For Kikkan, a five-time Olympian, it was her first and last career Olympic medal.
Kikkan Randall was raised and trained on Alaskan trails with the support of her family, friends, and the Anchorage community, including Continental Subaru.
"I knew that Kikkan was something special when I saw her competing in high school sports," said Marten Martensen, co-owner of the Continental Auto Group.
"I remember saying to her high school running coach, 'this girl is going places!' Turns out, she went all the way to the Olympics! Five times!", continued Martensen,
"Her endless drive to train for competition, to raise her family, and to make time for community outreach is a great credit to her. Kikkan Randall is not only a stellar athlete, she's a stellar human being. We've been proud to sponsor Kikkan for the past 12 years and we wish her only the best in her retirement from competitive sports," commented Susan Hamilton, Director of Marketing and Advertising of Continental Auto Group.
Continental Subaru has sponsored Kikkan in her athletic career since 2006, from her first runs in Nationals and World Cup competitions to her fifth and final run in the 2018 Winter Olympic Games. As a result in her participation in international sports and elected by her fellow Olympians, Kikkan was elected to the International Olympic Committee Athletes' Commission and will serve an eight year term.
---